For the past three years, xHamster has experienced an explosion of traffic coming from people searching from Star Wars. At xHamster, we've come to call the phenomenon "the Force Awakening!"
So far though, the searches this year have been unlike anything we've ever seen. Based on comparison to trends in year's past, we're expecting The Last Jedi to explode previous box office records for the franchise.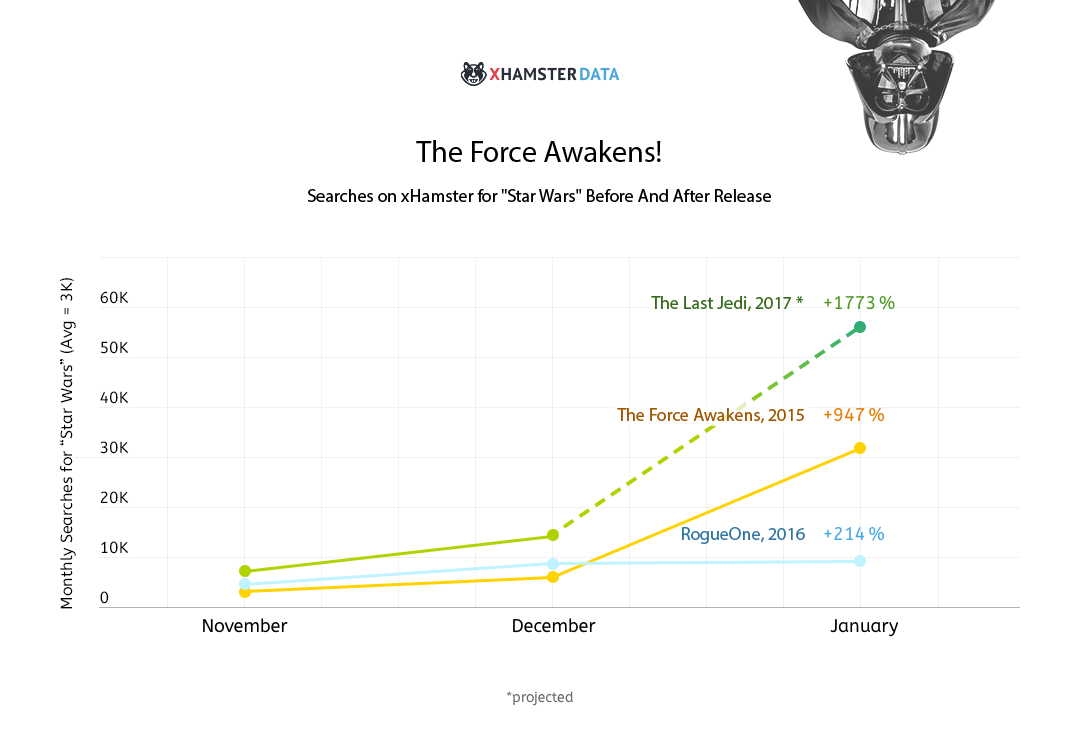 Like the Resistance, we're ready for the Dark Side to come. Below, some of our favorite Star Wars-themed cosplay and parody scenes on...
Dalej»